I ALMOST DO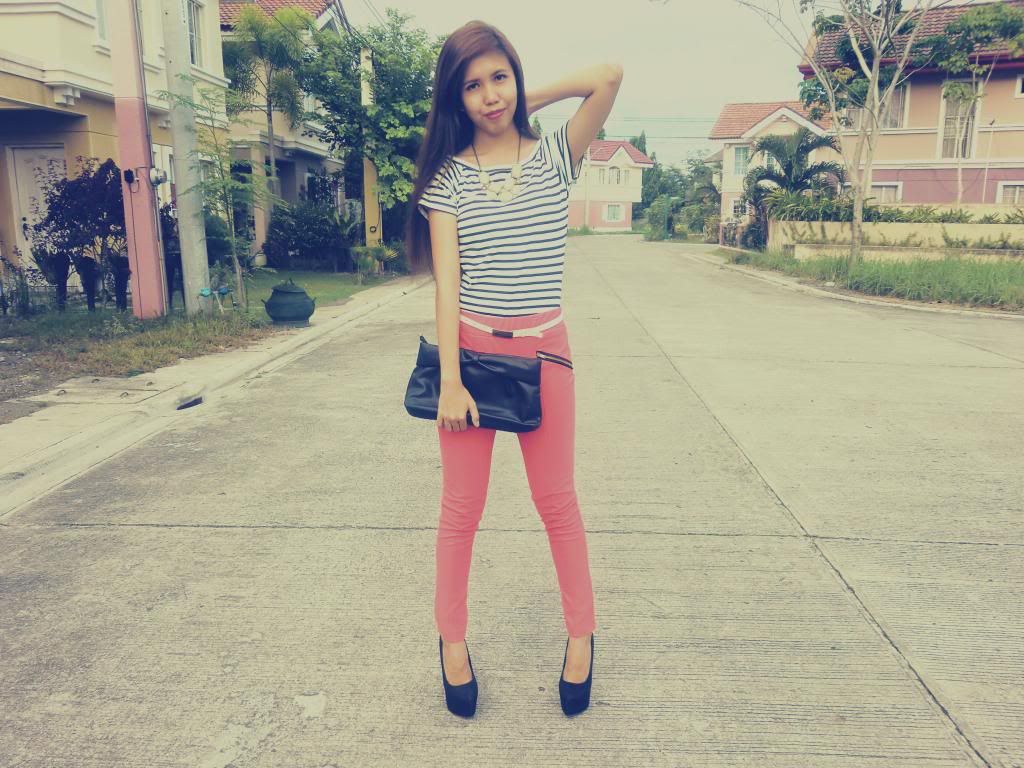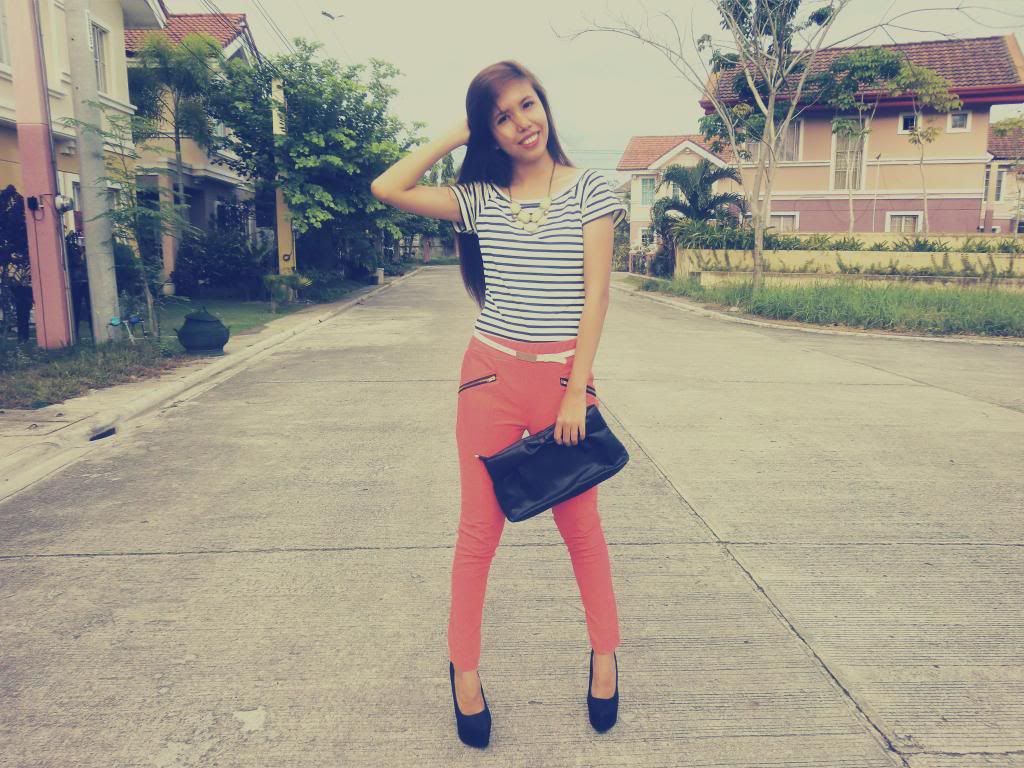 This uber-cute striped top I'm wearing here could have been perfect for a sailor-inspired outfit. Sadly, I don't have any red bottom to pair this with. So instead, I settled for an orange pants.
This is not your ordinary striped top. This is actually cropped and the neckline is quite sexier. So, since the neckline is wide, I thought it would be great to wear some necklace on top of it. As for me, I chose to make it simpler. I wore this gold beaded necklace because it doesn't overpower the cuteness of my top. It also complimented the color of my pants.
I decided to wear these sexy pumps to give an oomph to my look. And it surely did. And of course, I used this black clutch bag to match my shoes.
Pants: Nccc Mall Dept store
TheFashionVenomxx