DFAT 2015: MISSY BON BON BREADSHOP
The Davao Food Appreciation Tour is the first, longest-running, and most anticipated food and travel event by bloggers. This year, I was lucky to visit one of the food establishments for the DFAT 2015- the Missy Bon Bon Breadshop.
"A hip, cozy, relaxed, world class artisanal bread shop serving healthy, freshly made bread onsite with unique fusion interpretations of local bread products, gourmet comfort food, custom gelato mixes and a selection of freshly brewed coffees."
Missy Bon Bon Breadshop had its very first branch at Cagayan de Oro City five years ago. And due to its success, they already have two branches here in Davao, one in Bacaca Road and a full store at the lower ground of Gaisano Mall of Davao.
I love how tasteful their gelato is. It doesn't give you that much or that less, the flavor is just right. From a variety of mouth-watering flavors, I was able to try the coffee crunch, blueberry cheesecake and leche flan. Among the three, the latter is my favorite. Well, I think not just for me but also for most of my co-bloggers. Actually, they are the ones who told me that the leche flan is really a must-try. And so I did, and it didn't disappoint me. I'm not fond of leche flan, but for this gelato it just seems that I can't get enough of it. Try it yourself!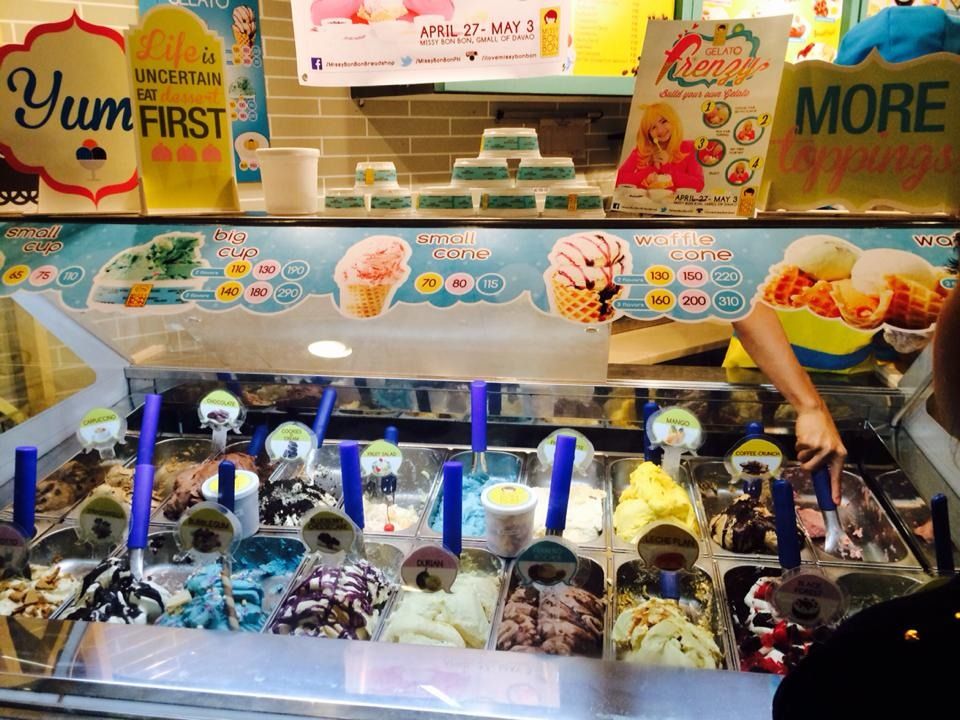 Gelato picks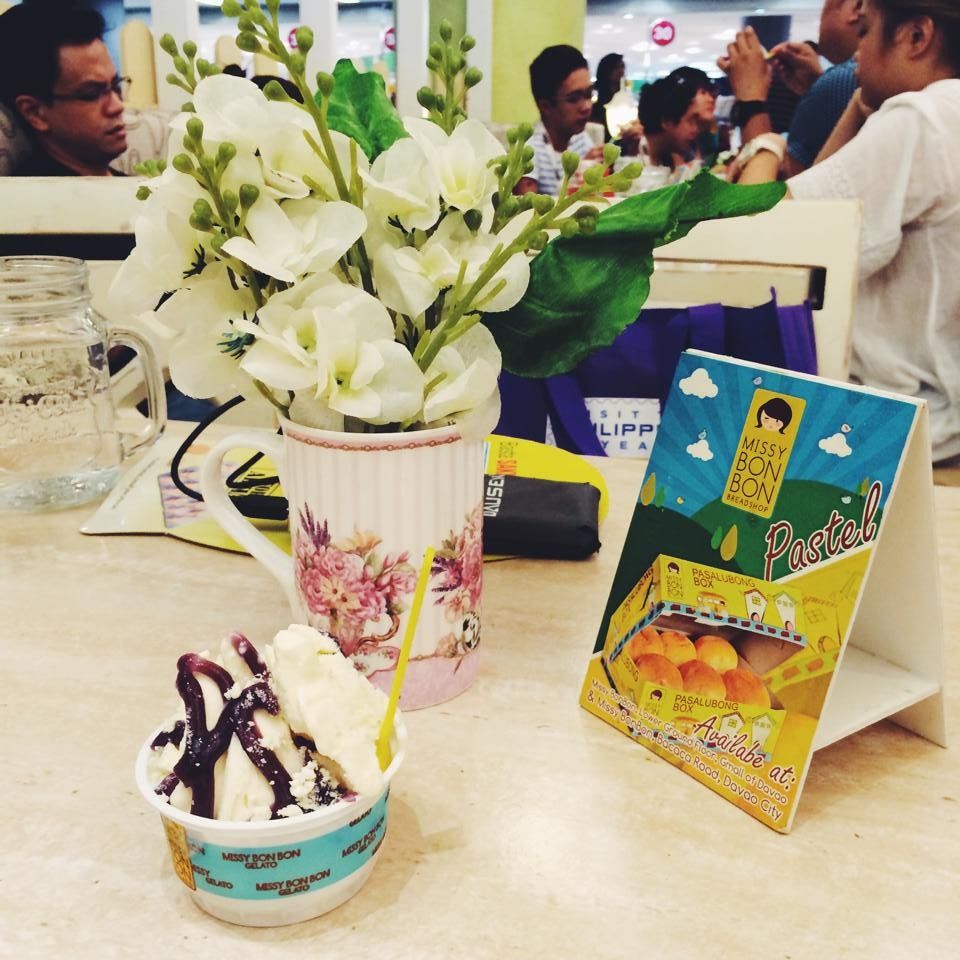 Blueberry Cheesecake gelato
Mine! Coffee crunch gelato