HAPPY 78TH BIRTHDAY, KRISPY KREME!
Krispy Kreme celebrates their 78th birthday this year. They hosted a small gathering last July 10, 2015 at their branch in SM Ecoland. Me and my co-bloggers were glad to come and celebrate with them.

We enjoyed the games they prepared for us. We played pass-the-message wherein we were divided into 3 groups. Luckily, my team won! Cute mugs from Krispy Kreme were given as a prize. Next was a game for two, which was participated by Algene and Mommy Van. We all cheered for them and it was fun! I wonder how many rubber bands I would be able to shoot if I was one of the players. Haha!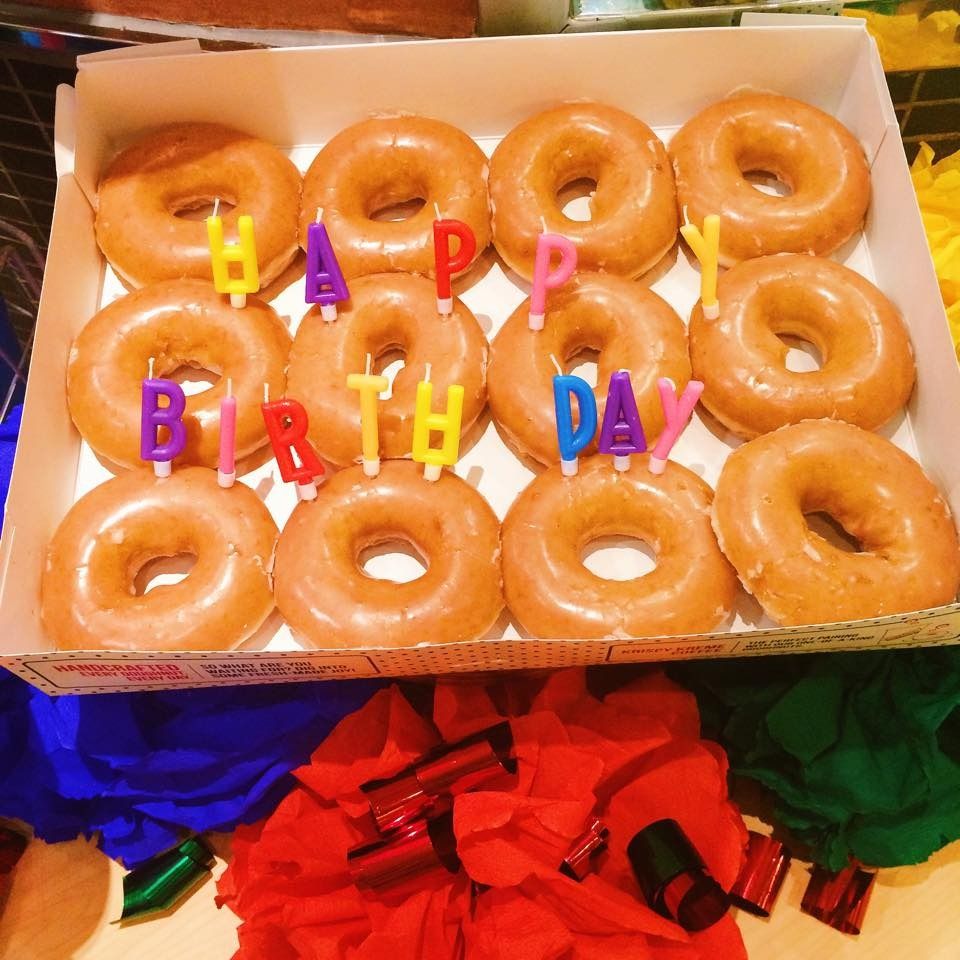 Original Glazed donuts from Krispy Kreme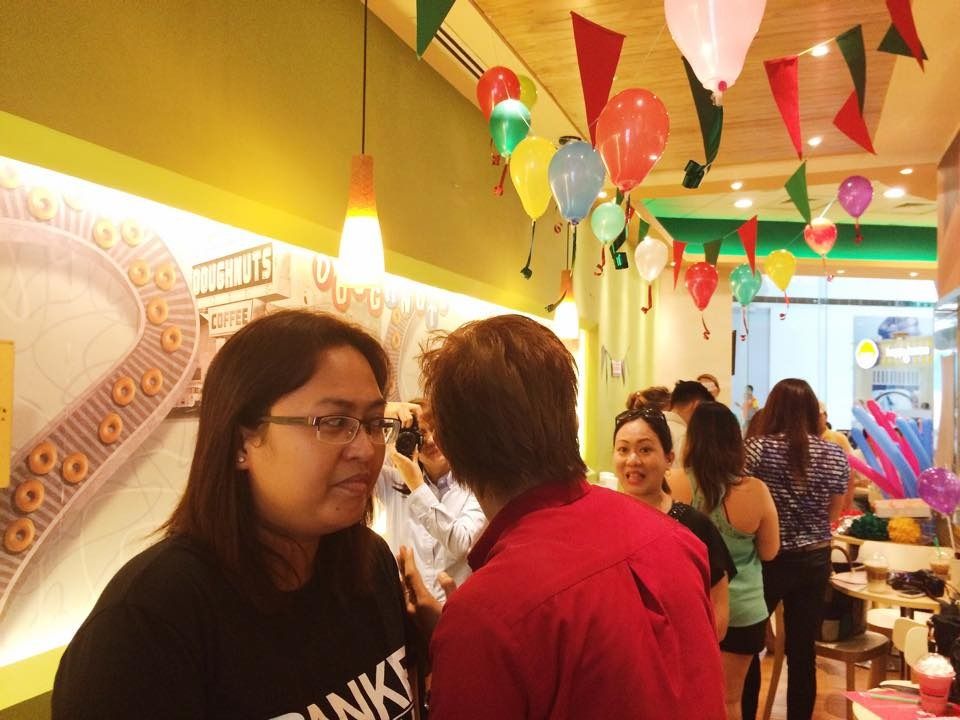 Pass the message game during Krispy Kreme's 78th birthday :)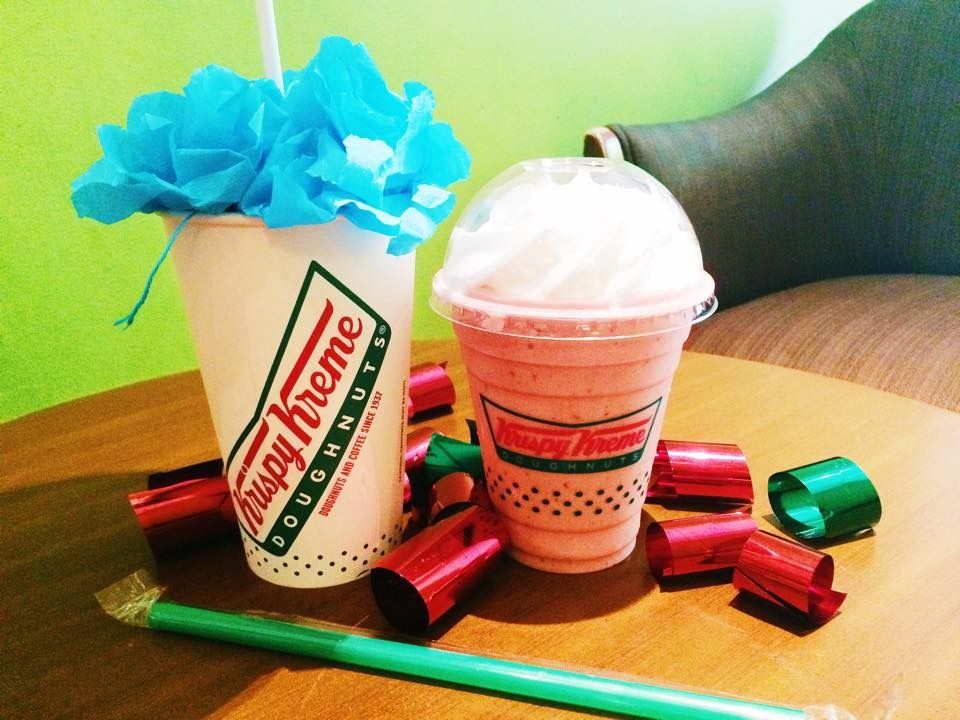 Strawberry Chiller from Krispy Kreme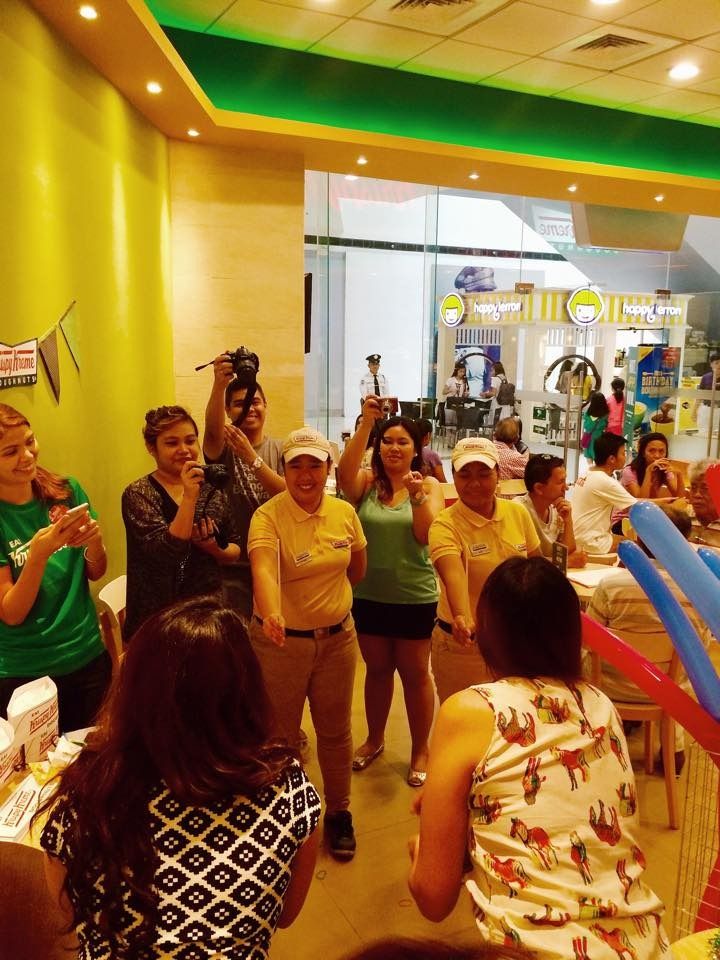 shoot it game during Krispy Kreme's mini-birthday celebration
Buy half dozen original glazed donuts for P78
Happy birthday, Krispy Kreme!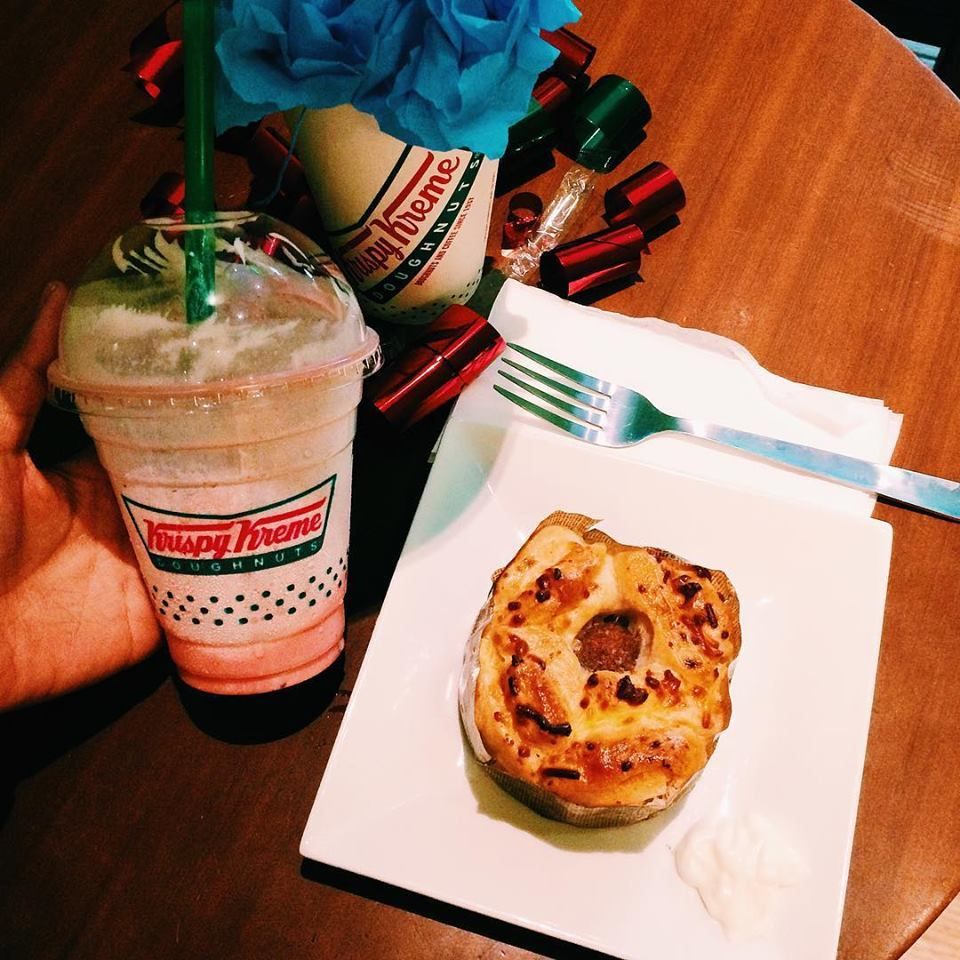 Strawberry Chiller and Sausage & Cheese Pull Apart from Krispy Kreme. Yummy!!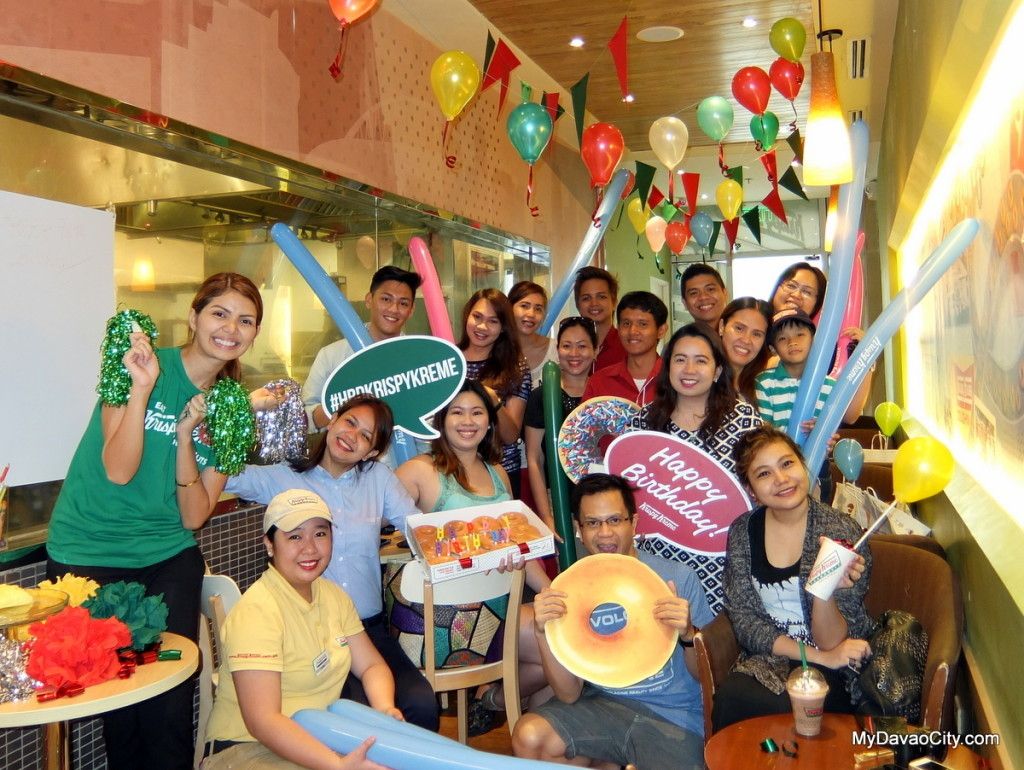 Davao Bloggers Society celebrates with Krispy Kreme
photo from: www.mydavaocity.com
We brought home some boxes of original glazed and assorted Krispy Kreme doughnuts. Krispy Kreme is one of the most supportive sponsors of the Davao Bloggers Society and we are very grateful for that. We wish you more joyful years to come! Happy 78th birthday, Krispy Kreme!


Visit Krispy Kreme's website, Facebook, Twitter and Instagram for promos and updates.