#MAKEYOURSUMMER FUN AND SUN-PROOF WITH WATSONS
Thursday, March 30, 2017
Watsons Make Your Summer Campaign 2017
Make your summer
fun, colorful and sun-proof with Watsons!
No one can stop you now in making your summer an unforgettable one. There is no need to fear the sun and the damages it can do to your hair and skin. This year, Watsons says, MAKE THE SUMMER YOURS.
Watsons' "Make Your Summer" campaign
wants you to stop hiding. You must be more confident in creating the perfect summer according to your rules. With all the products available in stores, Watsons surely has something for all the fun activities you have planned.
To make it more exciting, Watsons will give an exclusive treat for all SM Advantage Card Members. Get a chance to explore the wonders of the Philippine islands with getaways for four to Batanes, Boracay, Cebu, Davao, and Palawan. Just buy their participating products and for every PHP500 single-receipt purchase, you get 1 e-raffle entry. So, go to any Watsons store or The SM Store Beauty Section now and get summer ready This promo will run from February 23 – April 26, 2017.
And if you are not yet a SMAC member, now is a great time to join. The new
"MEMBERS GET MORE"
program makes shopping more rewarding than ever before. It is the best time to get
MORE POINTS, MORE SAVINGS, and MORE VALUE!
Here are the products you can buy at Watsons for your perfect summer!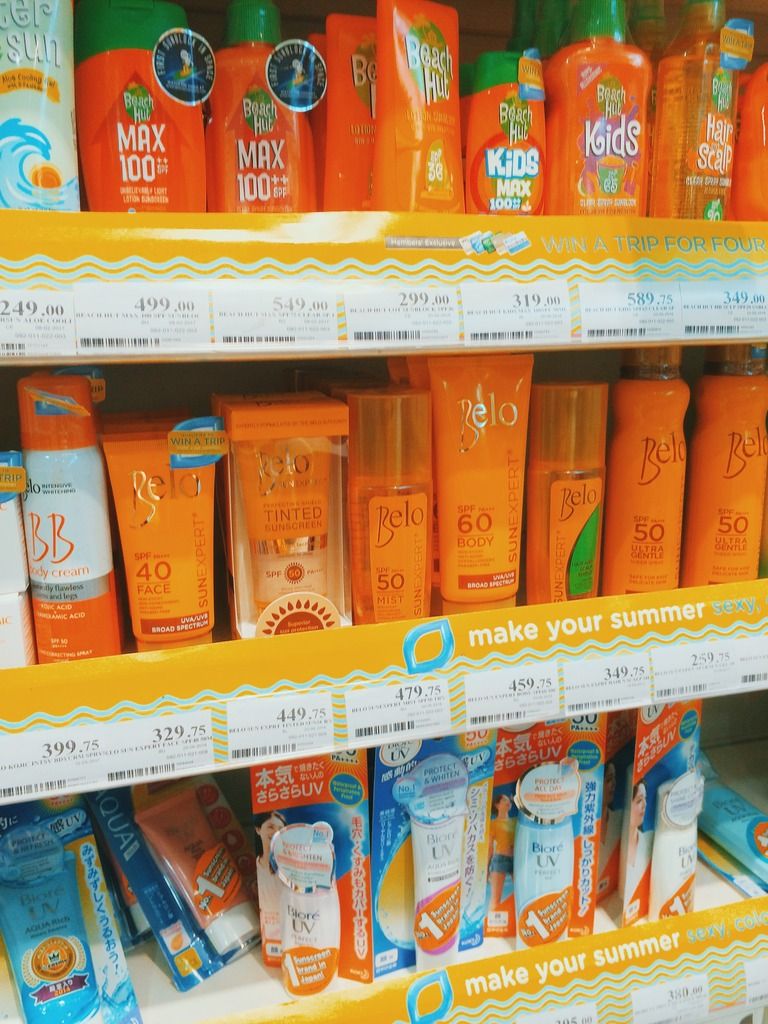 Sunscreen products from Belo, Beach Hub and etc. available at Watsons. #MakeYourSummer #WatsonsPH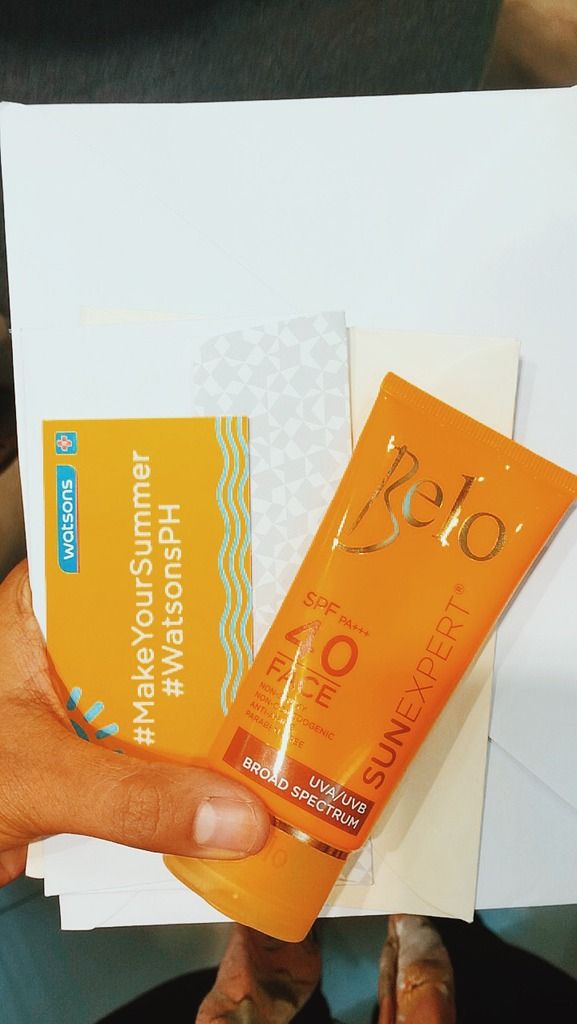 Belo Sun Expert sunscreen for your face with SPF 40+++. #MakeYourSummer #WatsonsPH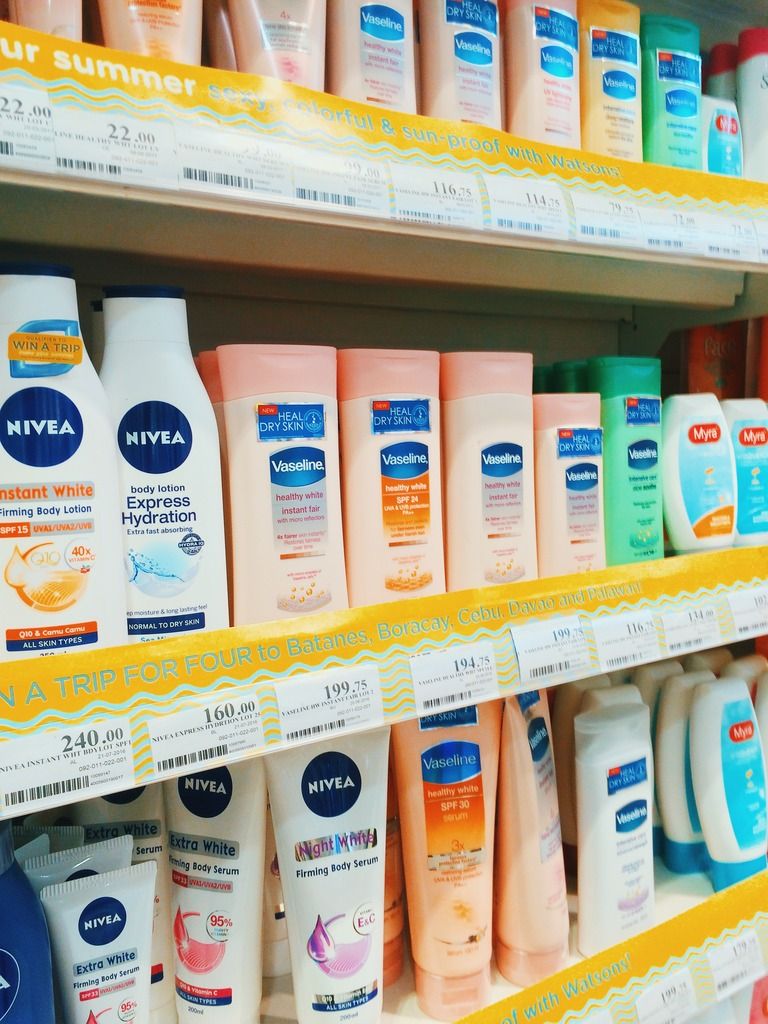 Lotions and sunblocks from Nivea, Vaseline and etc. available at Watsons. #MakeYourSummer #WatsonsPH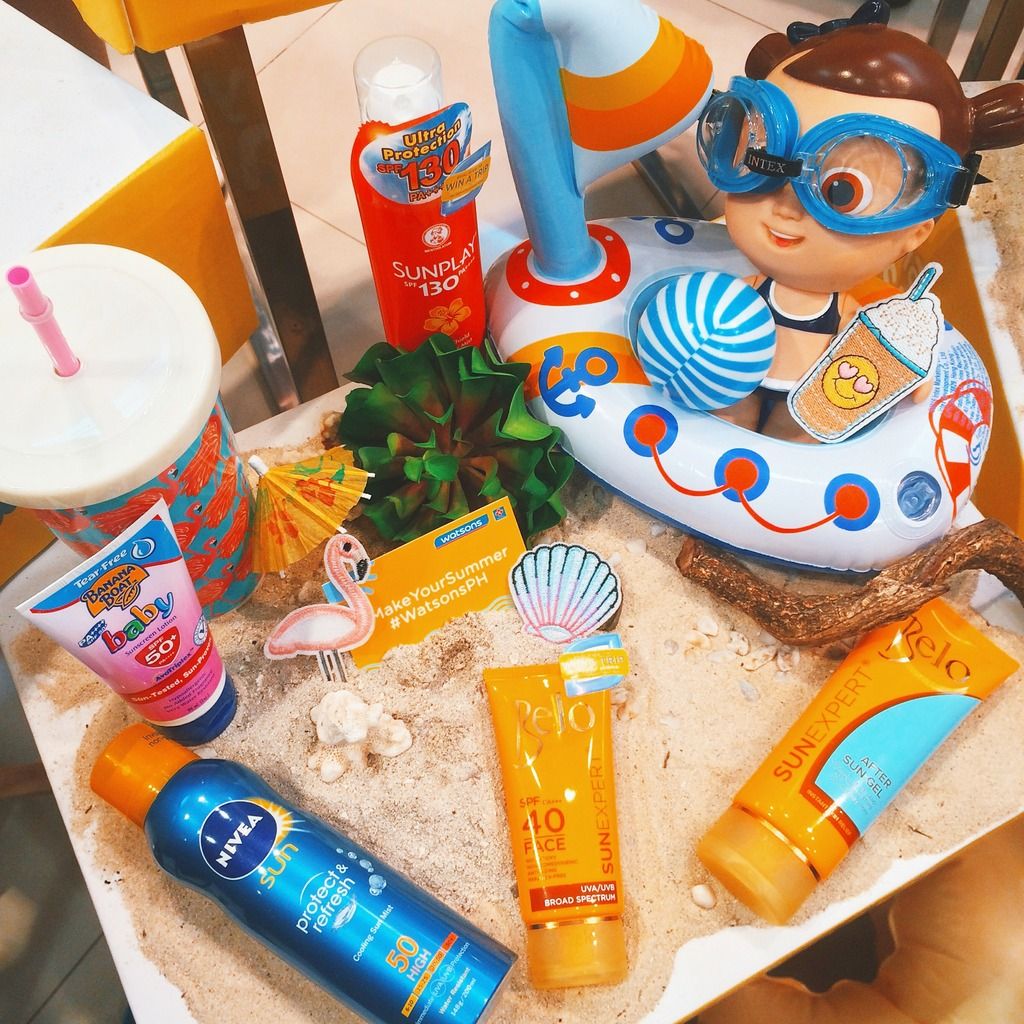 My entry during the #MakeYourSummer Campaign flatlay contest. It was fun!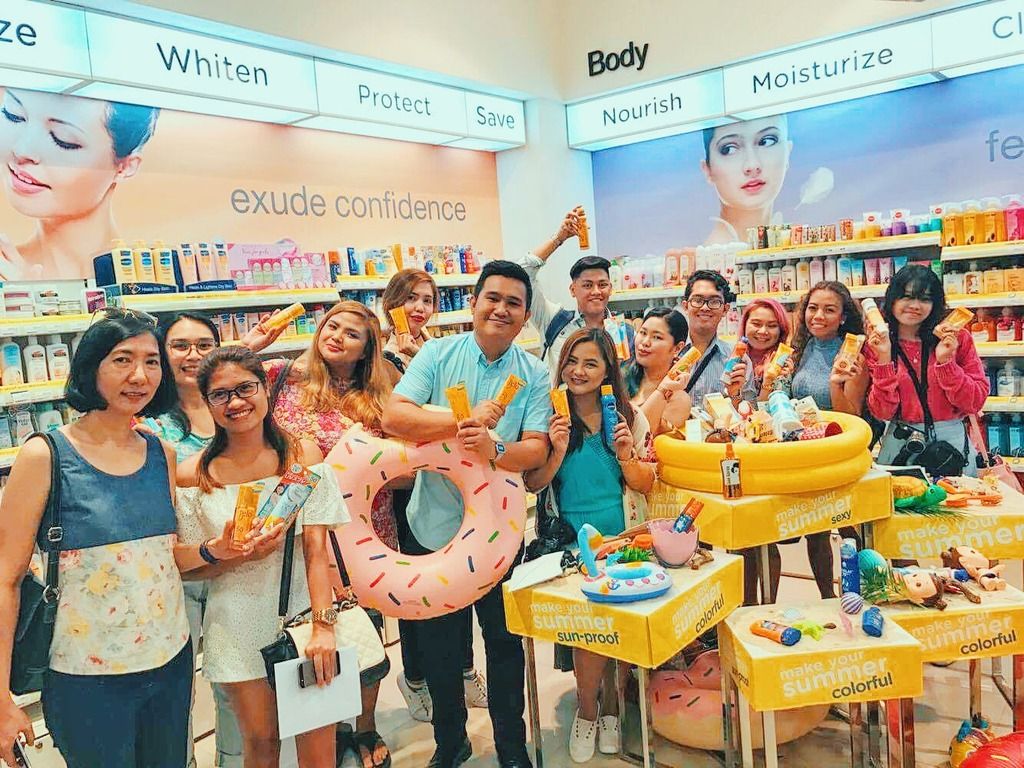 Davao Bloggers Society at Watsons #MakeYourSummer Campaign. #WatsonsPH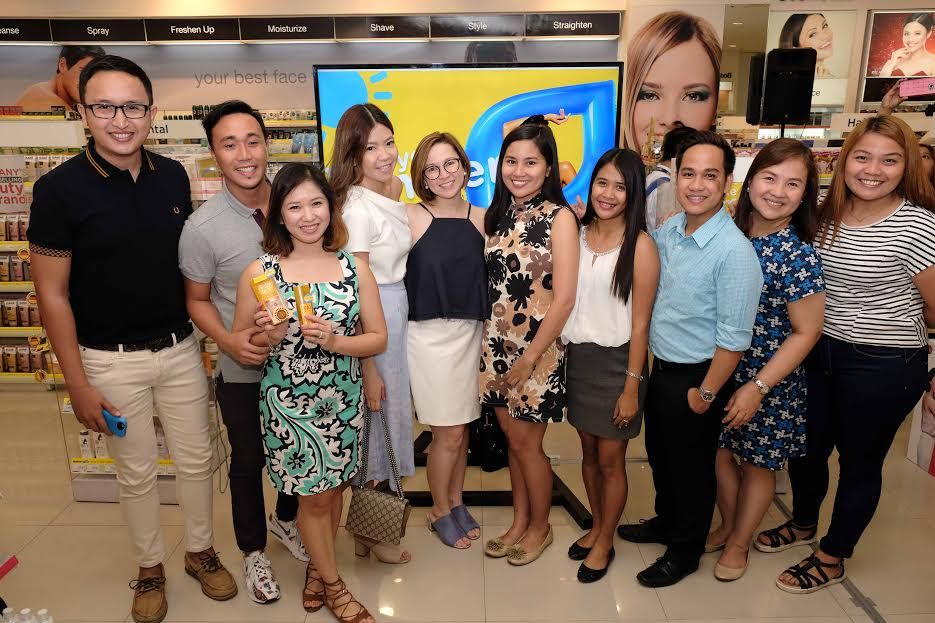 Watsons Team with partners- Belo, KojieSan and Unilever at the #WatsonsPH #MakeYourSummer Campaign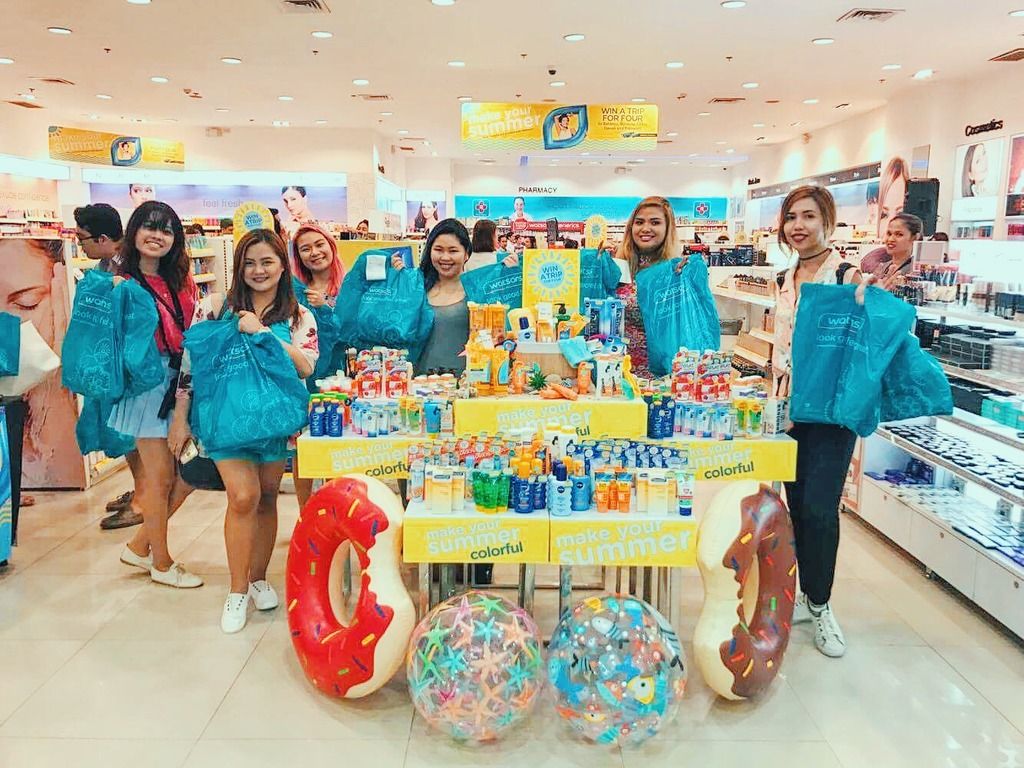 Thank you, Watsons! We are now beach-ready. #MakeYourSummer #WatsonsPH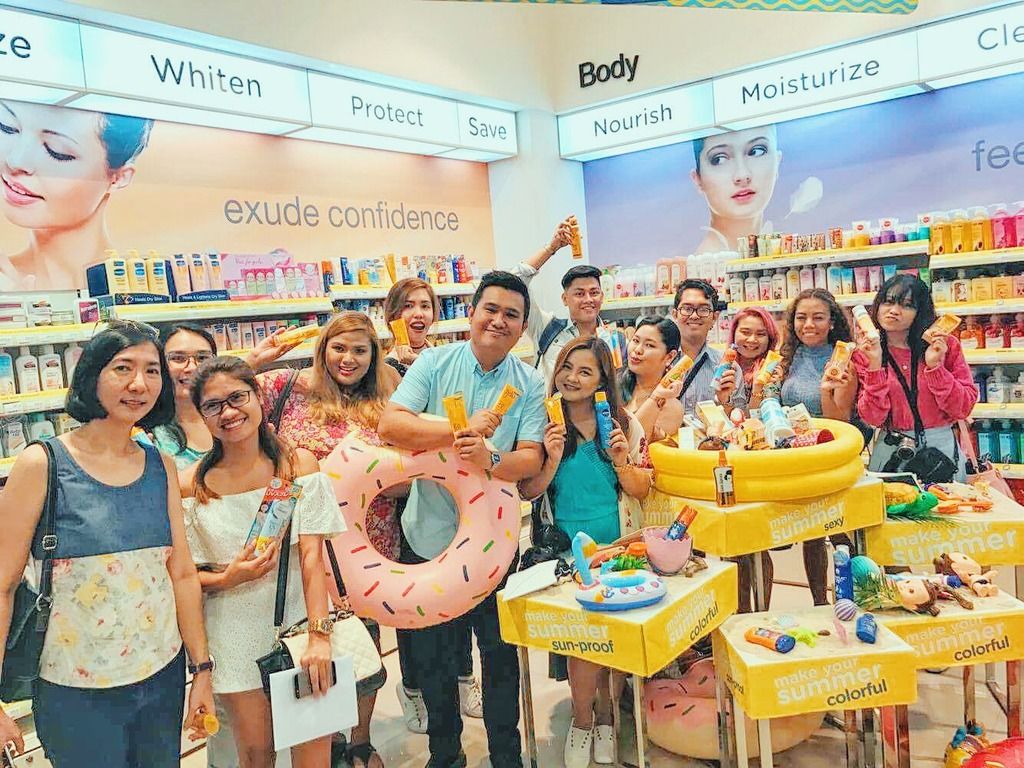 Davao Bloggers Society at the Watsons #MakeYourSummer Campaign. #WatsonsPH (l-r) Teresa Te, Jamaica Bastasa, Jodivie Malnegro, Pauline Ruta, Claudine Chua (me), Jexx Hinggo, Julie Alontaga, Jeffrey Mondia, Ria Jose, Vince Matalam, Roxanne Lacap, Rothessa Gonzaga, Andrea Olarte
Watsons has several stores in Davao so that they can always prioritize the health and personal care needs of Davaoenos! Have fun and make your summer perfect! Go na! Adto na sa pinakaduol nga Watsons store!
PS I will be doing a separate post about the products I got from Watsons. Of course, I want to be all-out and sun-proof this summer! Watch out for it.
Watsons is Asia's leading health and beauty retailer, currently operating over 4,800 stores and more than 1,400 pharmacies in 11 Asian and European markets, including China (Mainland China, Hong Kong, Taiwan and Macau), Singapore, Thailand, Malaysia, the Philippines, Indonesia, Turkey and Ukraine.
In 2002, A.S. Watson Group joined hands with SM Prime Holdings Inc., the Philippines' leading shopping mall developer. Watsons caters to a variety of lifestyles with an unrivalled diversity of products, with a mission to help people around the world to look good, feel great.